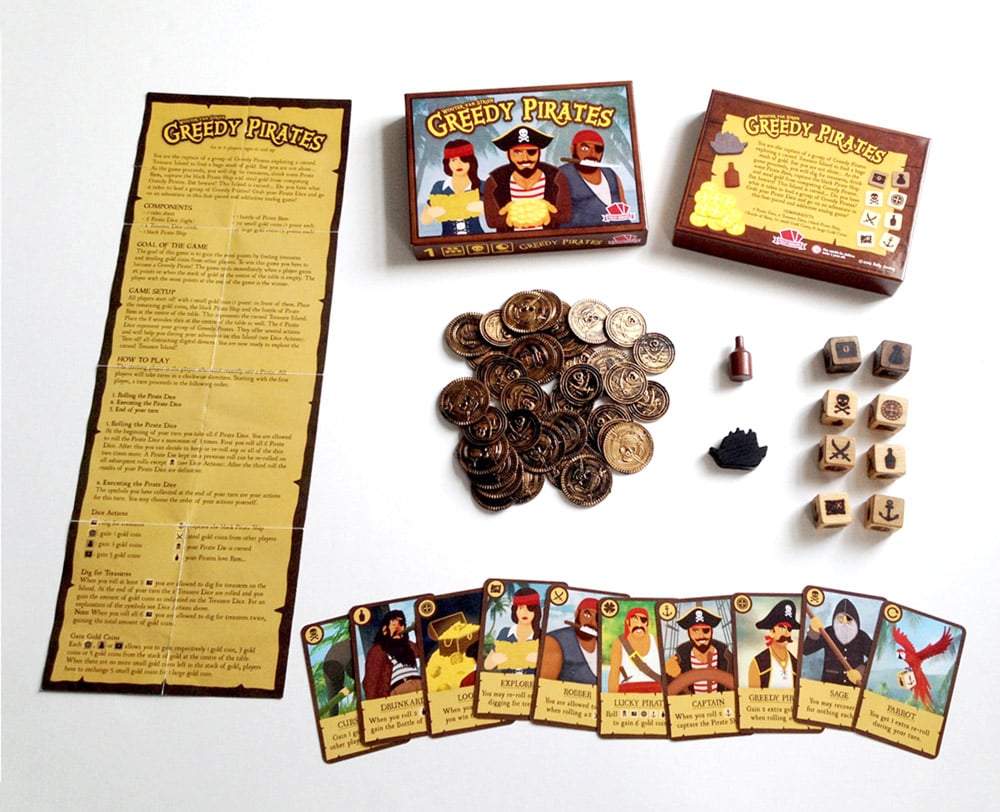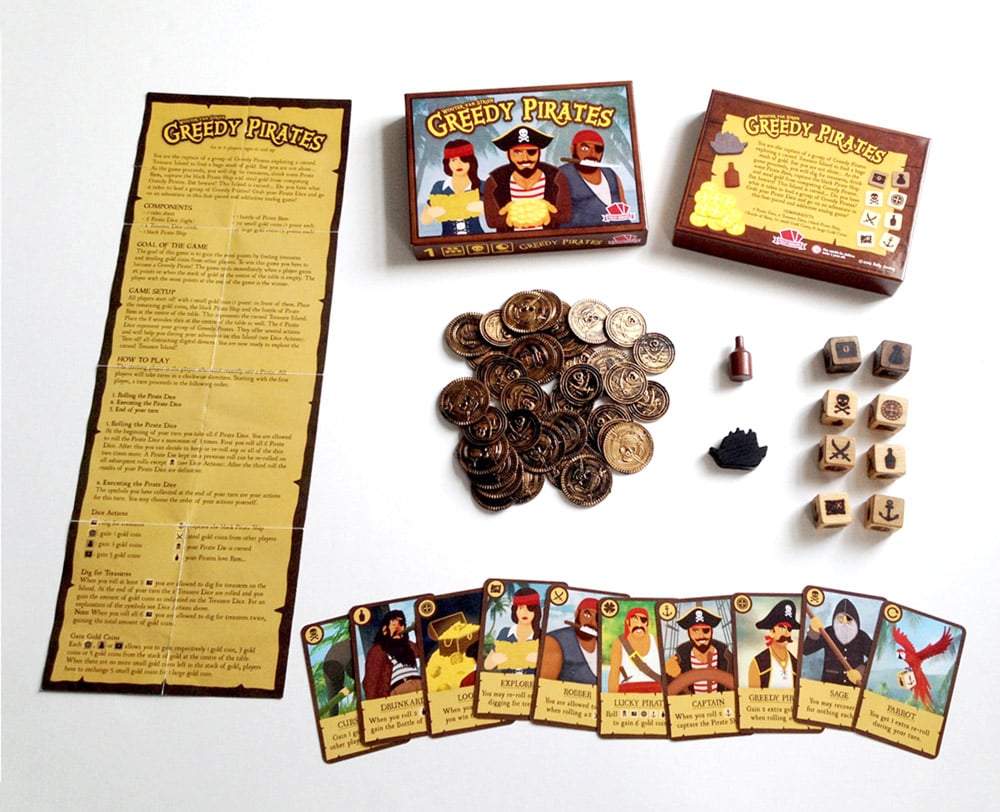 Greedy Pirates
€30.00 / Sold Out
Greedy Pirates
*** INCLUDES CHARACTER SET ***
You are the captain of a group of Greedy Pirates exploring a cursed Treasure Island to find a huge stash of gold. But you are not alone... As the game proceeds, you will dig for treasures, drink some Pirate Rum, capture the black Pirate Ship and steal gold from competing Greedy Pirates. But beware! This Island is cursed... Do you have what it takes to lead a group of Greedy Pirates? Grab your Pirate Dice and go on an adventure in this fast-paced and addictive analog game!
Components
1 rules sheet
8 large custom-made wooden dice
1 wooden pirate ship
1 wooden rum bottle
45 pirate coins
10 character cards

Information
Players: 2-5
Ages: 10+
Play Time: 20 minutes
Year published: 2014
Rules: English
Limited edition.