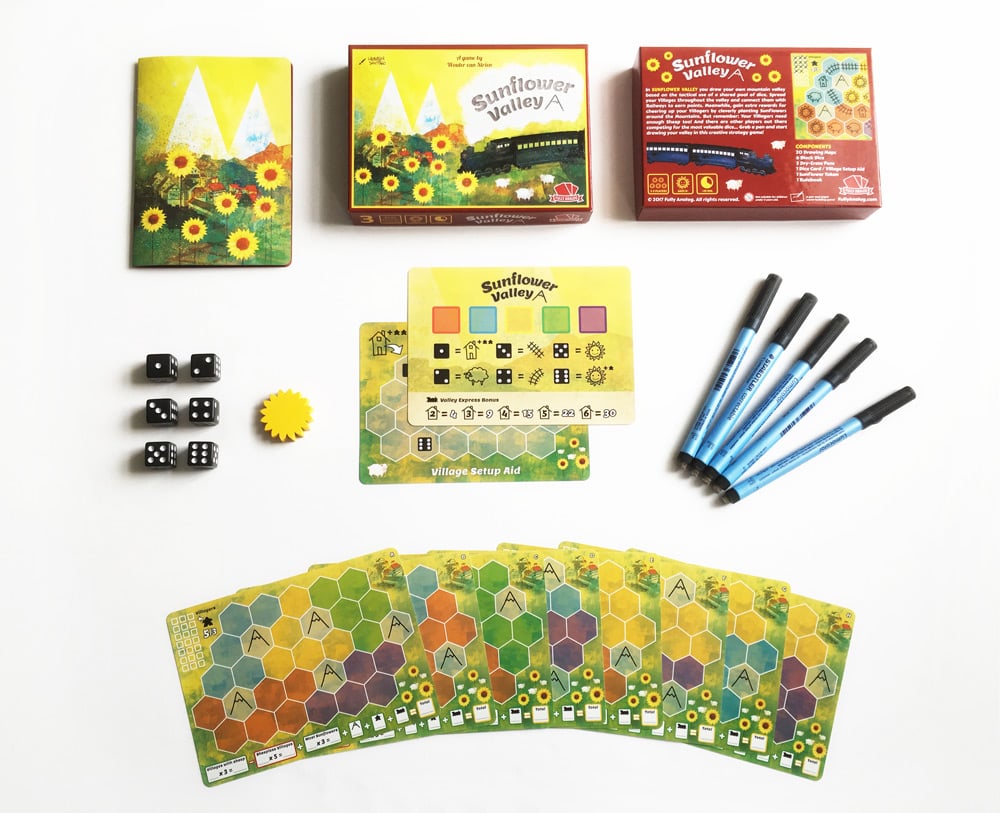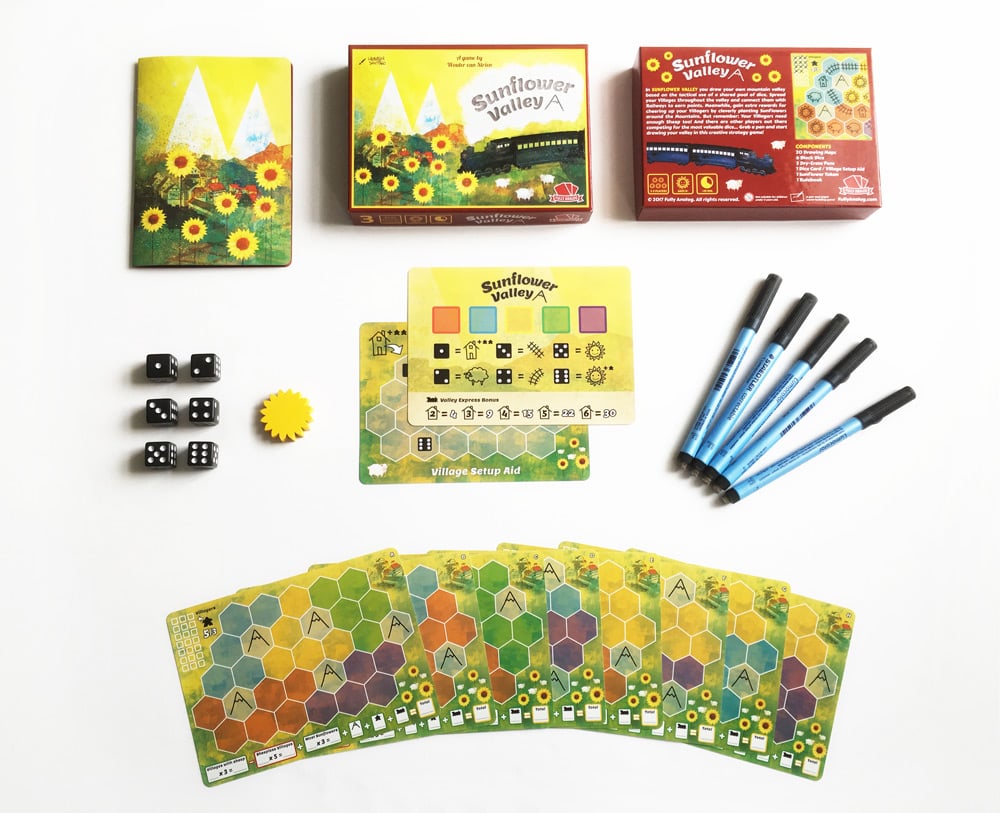 Sunflower Valley
€30.00 / Sold Out
Sunflower Valley
In Sunflower Valley you draw your own mountain valley based on the tactical use of a shared pool of dice. Spread your Villages throughout the valley and connect them with Railways to earn points. Meanwhile, gain extra rewards for cheering up your Villagers by cleverly planting Sunflowers around the Mountains. But remember: Your Villagers need enough Sheep too! And there are other players out there competing for the most valuable dice… Grab a pen and start drawing your valley in this creative strategy game!
Components
20 Drawing Maps
6 Black Dice
5 Dry-Erase Pens
1 Dice Card / Village Setup Aid
1 Sunflower Token
1 Rulebook

Information
Players: 2-5
Ages: 8+
Play Time: 45 minutes
Year published: 2017
Limited edition.