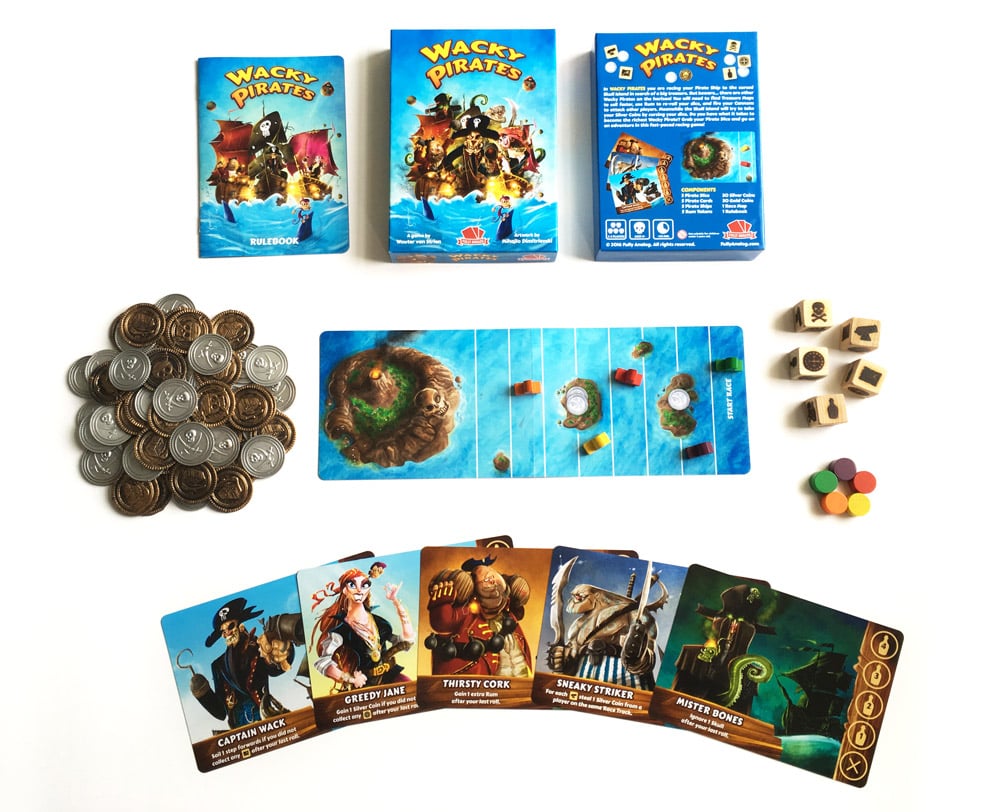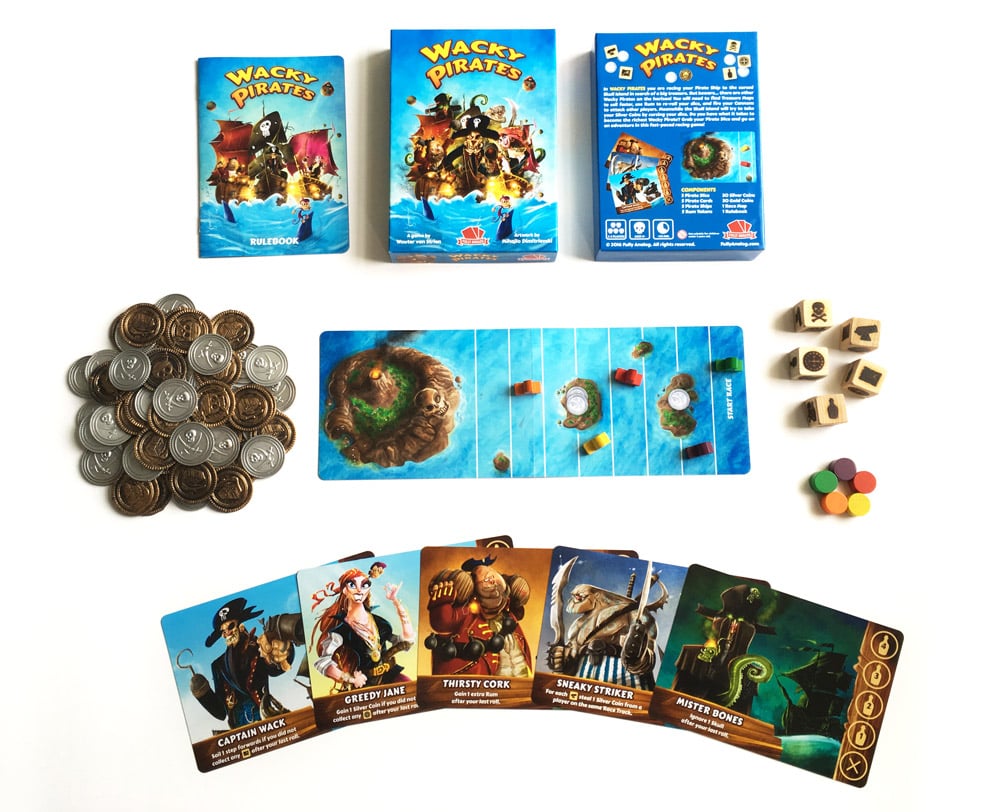 Wacky Pirates
€30.00 / Sold Out
Wacky Pirates
In Wacky Pirates you are racing your Pirate Ship to the cursed Skull Island in search of a big treasure. But beware... there are other Wacky Pirates on the horizon! You will need to find Treasure Maps to sail faster, use Rum to re-roll your dice, and fire your Cannons to attack other players. Meanwhile the Skull Island will try to take your Silver Coins by cursing your dice. Do you have what it takes to become the richest Wacky Pirate? Grab your Pirate Dice and go on an adventure in this fast-paced racing game!
Components
5 Pirate Dice
5 Pirate Cards
5 Pirate Ships
5 Rum Tokens
30 Silver Coins
30 Gold Coins
1 Race Map
1 Rulebook

Information
Players: 2-5
Ages: 8+
Play Time: 20 minutes
Year published: 2016
Rules: English
Limited edition.